William Shakespeare Library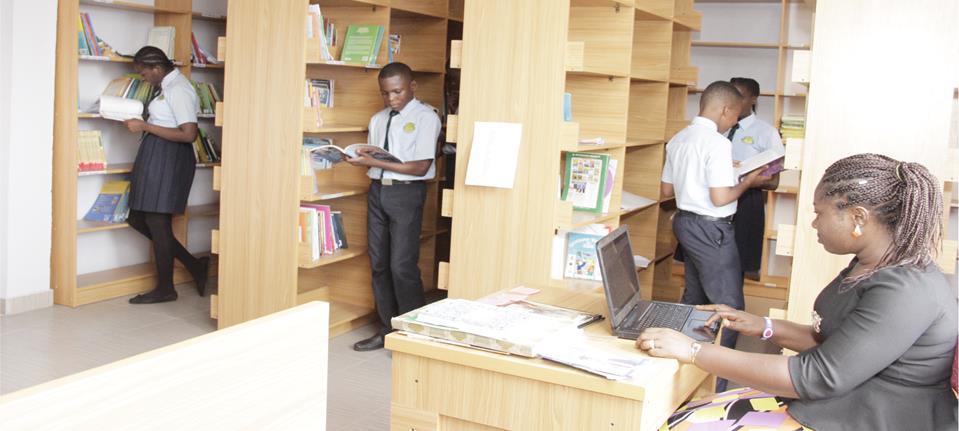 The school is where intellects are nurtured but the library, just like the kitchen, is the workshop where talents, gifts and purpose are honed. Our School Library provides a wide range of reading materials, DVDs and CDs, which students can enjoy in their free time.
Just like other key sections in EmeraldField Schools, research and library skills are emphasized through the use of Library. The school has three (3) libraries: Early Years, Grade School and the High School Libraries.
Many educative but interesting books are regularly added to our stock of books in the school library. The students research on different topics which broadened their knowledge and make them more confident when discussing with their peers. Documentaries are regularly introduced and the students find them interesting.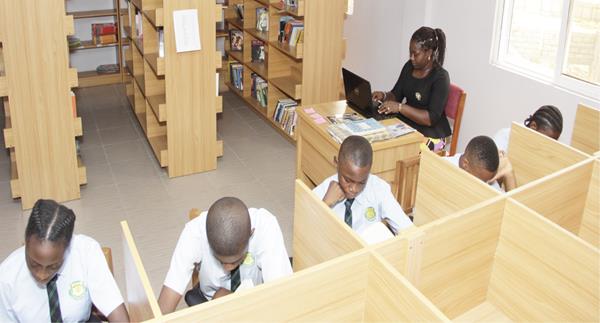 We are in the process of completing our e-library and hope that by the next academic session it will become functional. We end this by noting that eventually all "AVID READERS BECOME LEADERS"