Bill Gate's Resource Centre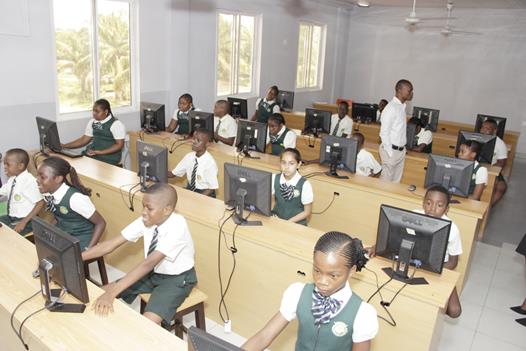 In the words of Bill Gate "The internet is becoming the town square for the global village of tomorrow". The world has become a global village. Learning and teaching has assumed new and higher dimensions. Each educator is constantly challenged in this dynamic environment to find new ways of doing things. Innovation and technology has taken the lead in the way the world and its environment is seen as well as the way it is evolving. The place of innovation and technology cannot be understated.
The Bill Gates' Resource Centre in EmeraldField was established as an innovation centre to drive the learning of ICT by pupils and students, as well as to support the use of technology in the classroom. It therefore acts as a backbone of the institution in providing the ICT resources required to facilitate teaching and learning, research and innovation in the school. The Centre also supports the efficient and effective management and administration of the institution.
The Centre currently has twenty (23) in-house desktops as well as three (3) other desktops in the Administration Unit. The centre emphasizes the study of Coding, Gaming Applications, and other interesting subjects in computer studies. Also, the Centre is in the process of establishing an e-library facility in the school